Biggest moments in pop culture
We'll never forget where we were when these moments happened. Whether it's watching the Beatles perform on Ed Sullivan or witnessing a royal wedding, we can all agree that these events changed our lives—and pop culture as a whole—forever.
The Beatles on the Ed Sullivan Show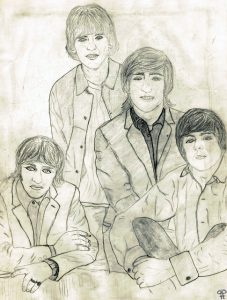 The Beatles were the first rock band to perform on TV, and they did so on February 9th, 1964. The group had already recorded their first album by this point (Meet the Beatles!), but they hadn't yet broken into mainstream consciousness in America. Sullivan's show was watched by nearly 73 million people on that day—and as we know it today, it would be one of many appearances for the band in America over the next few years.
Before their appearance on The Ed Sullivan Show, The Beatles were largely known at home only within England. They played a series of gigs starting in 1962 before being signed by EMI Records; after that record label released Meet The Beatles!, demand for tickets skyrocketed throughout England and Europe (especially Germany).
The death of Elvis Presley
On the 16th of August 1977, Elvis Presley died at the age of 42. The cause of death was cardiac arrhythmia, and he was cremated. His funeral was held on the 18th of August 1977 at Graceland, his home in Memphis, Tennessee. An estimated 1,000 people attended this event
Johnny Carson's last "Tonight Show" appearance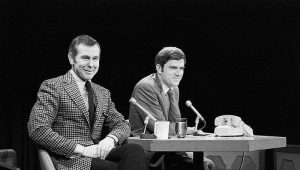 Johnny Carson's final appearance on "The Tonight Show"
In the last episode of "The Tonight Show," Johnny Carson said goodbye to his devoted audience with a few jokes and some heartfelt words. The comedian had been the host for 30 years, making him the longest-running host in television history. He was known for his witty banter and monologue, as well as his catchphrase, "Here's Johnny."
"Will & Grace" premieres on NBC
In 1998, the sitcom "Will & Grace" premiered on NBC. The series follows four characters: Will Truman (Eric McCormack), a gay lawyer; Grace Adler (Debra Messing), his best friend and an interior designer; Karen Walker (Megan Mullally), Will's snarky socialite neighbor; and Jack McFarland (Sean Hayes), Jack's flamboyant friend.
The show was inspired by creators David Kohan and Max Mutchnick, who knew each other from their time working together on "Another World." The two were also responsible for creating "Friends," which aired on NBC from 1994-2004.
Lady Diana Spencer marries Prince Charles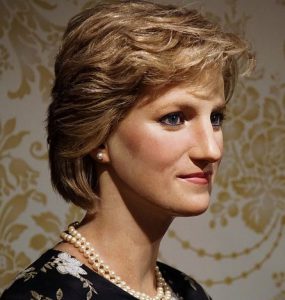 In July 1981, Diana Spencer married Prince Charles. It became one of the most watched events in history when 750 million people tuned in to watch it on TV.
The wedding dress was made by Victor Edelstein, who designed clothes for Queen Elizabeth II and other members of the British royal family. The cake was created by Fiona Falkiner and contained over 5,000 eggs!
The reception took place at Buckingham Palace with more than 3,500 guests attending.