What Are Some Artistic Jobs You Can Do as a Hobby?
If you are an artist, you have already experienced the dreaded sentence: "I can pay you in exposure". However, this piece is for artists who want to give themselves more leeway while they are pursuing their art. Here are a few artistic jobs you can do as a hobby.
Tattoo Artist
Like everything else, this requires some serious talent and training. That being said, being a good tattoo artist means that you get to choose when you work, provided you are good enough and the clients are satisfied with what you have to offer. Again, training is important, so if you are not yet experienced, try finding a tattoo parlor and asking whether you can volunteer.
Writer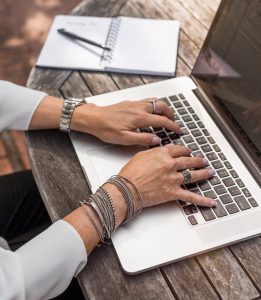 There are a few jobs that you can do online nowadays, and writing is one of them. Are you good with words? Do you have a story you want to tell on your blog? You can cash in on your talent with some work and marketing by creating content or simply making a few observations here and there. Writers have their own place online and the work surrounding them offers a lot of flexibility. Plus, it will give you a chance to work on your style before becoming a published author.
Don't let anyone tell you otherwise, being a writer is a legitimate job. On the other hand, if you are looking for financial stability, you can try and find a so-called day-job while you practice your craft and make it big.
Painter
If you are good with a brush, you can not only turn it into a profit but also be able to come up with some really creative ideas for your living space. For example, instead of painting your living room in one or two colors, you could very well paint a scene. It could be anything, like a battle, fan art, sunset, or an abstract post-modernistic criticism of whatever. You can use your know-how in your hobbies and jobs.
Designer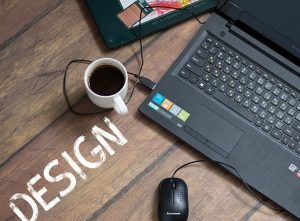 While most of the designers are dealing with the same type of client that wants something customs-made with a plethora of changes, some of which are expected right after the deal is done and require complete restructuring, there are those that are ready to purchase ready designs. This gives you the opportunity to come up with your own thing in your own time and sell your idea later on, without being pressed by deadlines. This field includes others who are great at coming up with visual ideas, like illustrators, web designers, model makers, animators, and so on.
Dancer
There are many different types of dances and you can have an informal club or school promoting our own style of dancing. It doesn't matter whether they are Latin American dances, the waltz, the belly dance, or jazz-ballet, to name a few, you can turn your passion for dancing into a side hustle or simply a hobby that you are dedicated to.
Musician
Most musicians have a day job. Several good ones are singing in choirs or playing in orchestras, while there are a few that enjoy a certain genre of music and are dedicated to their bands. Being a musician is truly an artistic job you can and probably will do as a hobby, of you are not truly dedicated to it and a bit lucky.