Sometimes, there are movies so amazing and actors so astounding that we can't help but feel we already know who the next winners of the Academy Awards are. In fact, many people are ready to put their money where their mouth is and try to come up with arguments for their favorite people or for the current socio-political climate. So, how can we predict the next winners? Can we maybe bet on the outcome using Betway registration?
Movies/Actors with a Message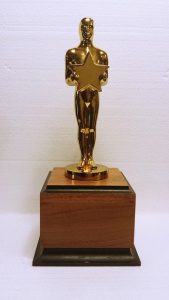 It is possible that several movies that have the critics and the audiences agreeing regarding the quality might be able to snag a reward to two in during the Oscars. For example, there is Joker, directed by Todd Phillips with Joaquin Phoenix in the main role. While the movie does feature some motifs from other notable movies, like the Taxi Driver, it definitely points out some of the arbitrary rules of society and how we are expected to abide by them, often hiding our problems as not to hinder the people around us.
Parasite is a South Korean contender, delivering a thriller with class struggles. The movie has already picked up a few rewards, including the Palme d'Or. There is nothing predictable about this movie.
Marriage Story is another drama, though one with comedic elements, that shows us the strife of balancing family life, relationships, and personal professional goals. Though audiences are used to seeing Scarlet Johansson as a Marvel superhero and Adam Driver as a Star Wars villain, this is a nice change of pace that talks about real issues.
The Irishman is another contender, giving Martin Scorsese and Robert De Niro another chance to be back in the spotlight. Besides De Niro, a few other actors known for their gangster roles are coming back, like Al Pacino and Joe Pesci, who was originally reluctant to play this type of role again, and a bit of a surprise in the form of Ray Romano. We expect the movie is already turning a few heads.
Turn Back the Clock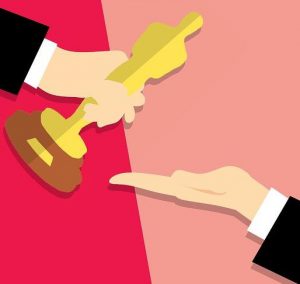 Nostalgia is a powerful feeling, one that Hollywood has tried time and time again to cash in on. This is why some serious nominees could be those that are a blast from the past, including Judy, starring Renée Zellweger. The movie follows the final days of Judy Garland and the problems she faced including substance abuse and loneliness.
Dolemite Is My Name pays its respects to the godfather of rap, with Eddie Murphy getting back to the relevant side of the movie industry while portraying Rudy Ray Moore. Besides Murphy, people are going to see Keegan-Michael Key, Mike Epps, Tituss Burgess, and even Chris Rock and Snoop Dog.
Politics
What makes the prediction difficult, however, is trying to calculate how much of the awards process is based on objective quality and how much of it is used to further socio-political agenda, regardless of the side pushing it. There have been many cases where fine actors and directors had no chance of winning in the past, so it is going to be tough to foresee the outcome of the Academy Awards.