The Greatest Businessmen in Sports
Normally, we follow the sports to figure out who the best athlete is, what records are broken, who the youngest stars are, and so on. However, there is something to be said about businessmen in sports. We've compiled a list of some of the greatest business names in the sports industry. We will include former athletes, businessmen who simply own a sports team (or more), and even amazing sports agents.
Michael Jordan

Here is someone who was synonymous with the Chicago Bulls for a long time. The legendary player, Michael 'Air' Jordan, was the star of the 90s basketball, even though he tried his luck at baseball as well. The former athlete is now a billionaire who managed to cash in on his brand and with a little business know-how, he earns $100 million from Nike and owns the Charlotte Hornets. He is just a bit shy of being worth $2 billion. Quite an impressive achievement for a basketball player.
Dwayne Johnson
The Rock is a former wrestler, though he did not officially retire until August 2019. He is one of many instances where a WWE star became amazing in movies. He has gotten so good and popular that he quickly became one of the highest-paid actors in Hollywood. His success on the big screen is not the (only) reason he is on the list. He published a book, hosted several TNT shows, partnered with Under Armour to produce and brand sports equipment, has a YouTube channel and is expected to launch his own body-building show. The Rock is certainly not unambitious.
Mukesh Ambani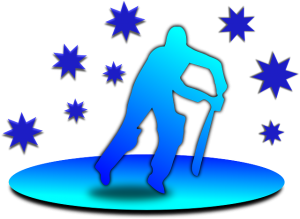 Taking a break from the athletes that have turned to businessmen, let us take a look at the reportedly richest man in Asia, Mukesh Dhirubhai Ambani, worth $60 billion. He is a business magnate and chairman and largest shareholder of RIL, or Reliance Industries Limited, a Fortune 500 company. So, why should he be on this list? Well, Ambani owns RIL, which owns the Mumbai Indians, the most successful cricket team in the Indian Premier League.
Steve Ballmer
The former CEO of Microsoft has made his fortune with the company, but we are more interested in his investments in sports. Not only has he bought the LA Clippers for $2 billion, he actually became well known for his eccentric behavior, taking every point the team scores with amazing and fantastic energy, dancing, jumping, shouting, or failing a fist bump. However, Ballmer is worth $55 billion, so what are a few quirks here and there?
Roman Abramovich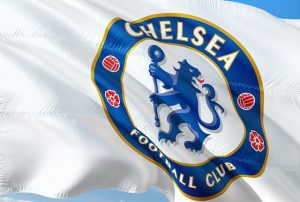 The Russian-Israeli businessman is not only an investor and politician worth almost $12 billion; he is also the owner of Chelsea FC. He made most of his money through steel and smart investments. What's interesting is that the team did not earn the businessman any money for the first nine years when he took over. In fact, they were losing it. However, in 2012, they made a profit for the first time and in 2018 they achieved the after-tax profit of £62 million.
Jonathan Barnett
The man who brought Lennox Lewis to box and was voted the most powerful sports agent in the world, at least according to Forbes, Jonathan Barnett may not have a net worth as some of the other people on the list, but is still more than impressive with $128 million in commissions, $1.3 billion in contracts, and 213 clients. The sport he is focusing most on these days is soccer, but his first client was Brian Lara, a cricket player.