The Most Popular Musicians Today
Fame comes and goes, depending on the person and their legacy. We all know about Sir Isaac Newton and the famous story about apples and the discovery of gravity.
On another hand, there are thousands of progressive rock bands from the 70s that people have never heard of, because of the lack of the internet at the time, the lack of successful advertising on their part, and a lack of radio play.
Nowadays, we have access to the internet and can find whichever band we want, from whichever decade we please. Yet, the top list of most popular musicians remains unchanging when it comes to genres. The musicians change and today, these are the most popular ones.

The Weeknd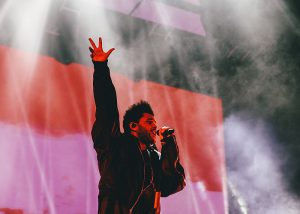 The Weeknd, or Abel Markkonen Tesfaye, is a Canadian musician and singer/producer. He came to fame with his first album, House of Balloons, in 2011. As someone who prefers dark tones, lyrics, and a melancholy approach to R&B, the Weeknd found a way to convey meaning and touch people in a rather unexpected way.
With his unique skill to make music that is different but still able to connect with us, the Weeknd became so popular that he often tops the charts. He has had much international success, embarking on multiple international tours. Today, his recently released album, Dawn FM, is topping the charts once more.

Billie Eilish
Billie Eilish is known as the singer who single-handedly helped increase the sales of ukuleles by many folds. Billie Eilish is an American singer and songwriter, known for her second single which brought her fame, Ocean Eyes, released in 2015. Since then, she only grew as an artist and also grew in the eyes of the public. She is one of the rare few artists who won a single grammy, or in her case, seven Grammys, before even turning 20 years.
Today, she is at the top of the charts, often searched and listened to.

Ed Sheeran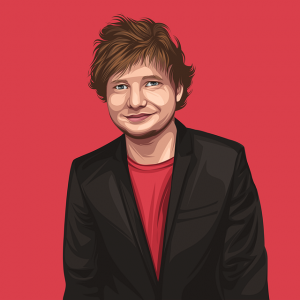 Ed Sheeran is known for many things, but at heart, he is a singer and songwriter who uses an old guitar to sing lovely songs. Thinking Out Loud is one of his greatest hits, and he only grew in popularity after that point.
His latest album, =, follows the trend of his naming schemes with mathematical symbols. It is a decent album by all standards, but what it does best is show that Ed Sheeran doesn't care for the pop trends of the younger artists who are doing well. Instead, he is doing his own thing, writing music that will fill up stadiums.

The list could go on forever, with names like Ariana Grande, Justin Bieber, Taylor Swift, Post Malone, Zayn Malik, depending on which charts you look at. These are the most popular musicians today.